Welcome to New Life of Carol City!
We are elated that you have decided to share this experience with us. Our goal is to ensure that this site serves as an effective vehicle of inspiration, communication and education. We pray that we will be able to challenge your faith, nourish your soul and lift your spirit as you connect with New Life.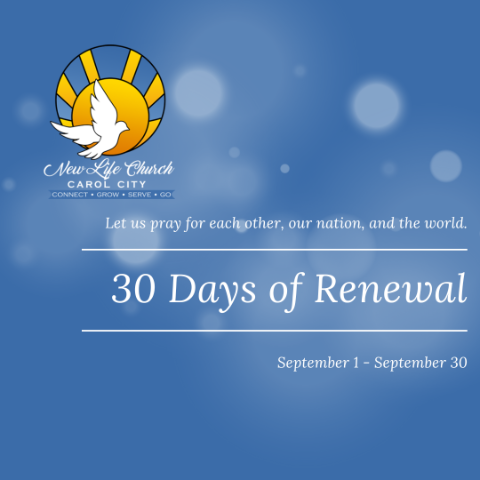 30 Days of Renewal begins on Thursday, September 1st. Join us throughout the month for prayer as we focus on transition, clarity and direction.
Morning Manna: Monday, Wednesday, and Friday mornings at 7am (via Facebook & YouTube)

Wednesday in the Word: Wednesdays at 7pm (via Facebook & YouTube)

Special prayer: TBA
Morning Devotion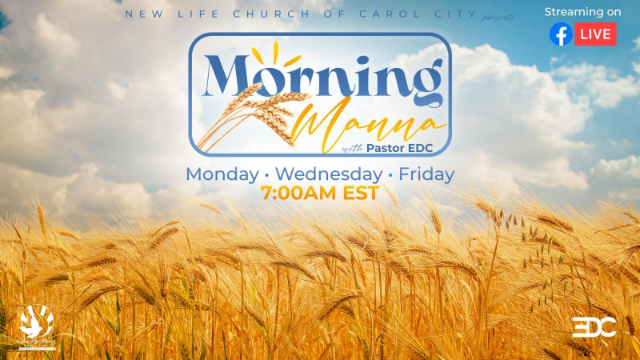 Check Out Our Church App and Keep Up With What's
Going on at New Life!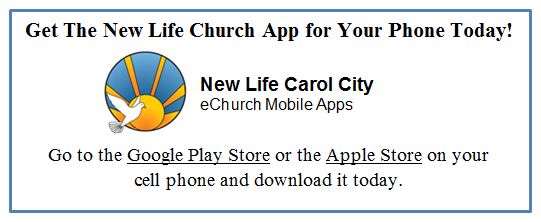 Stay Connected!
Spend time with the Lord daily through prayer and daily devotion.
He's trying to tell you something.
Click here
for daily devotions and scripture readings. Blessings!