History of Our Church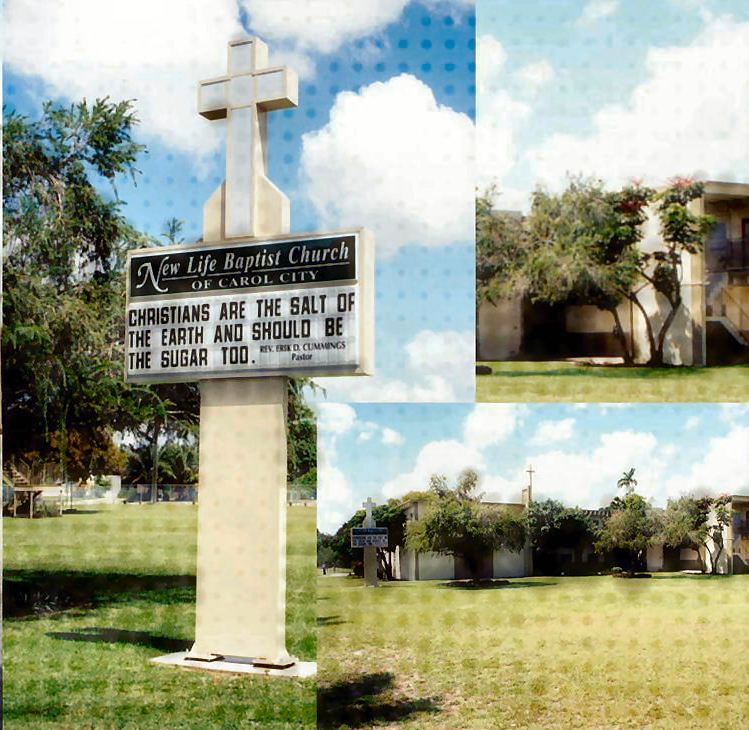 New Life Baptist Church of Carol City, founded in 1958 as Carol City Baptist Church , has a rich history. The church served the community in several ways via bus ministry and the establishment of a Christian school. After experiencing some turbulent times the church went through a period of transition in 1975. Carol City Baptist merged wtih New Life Baptist to become New Life Baptist Church of Carol City.
In 1981, after additioanl transition, the church called the late Reverend Joshua M. Garvin to serve as pastor. Pastor Garvin became the first African American minister to pastor a predominately Anglo congregation. Pastor Garvin served faithfully for 20 years as Senior Pastor, implementing several ministries and guiding the church to its commitment to sound biblical exposition. The church became known for its mission and outreach efforts.
Pastor Garvin along with his wife Joann founded the New Life Baptist School in 1984. Pastor Garvin retired in December of 2000, serving as Pastor-emeritus until his passing in November of 2002. Upon his retirement he passed the mantle to his son and current pastor, Reverend Erik D. Cummings.
We are very excited about what God is doing at New Life, and look forward to God's mighty move as we move forward with the vision that God has given us.